Episode Length – 45 minutes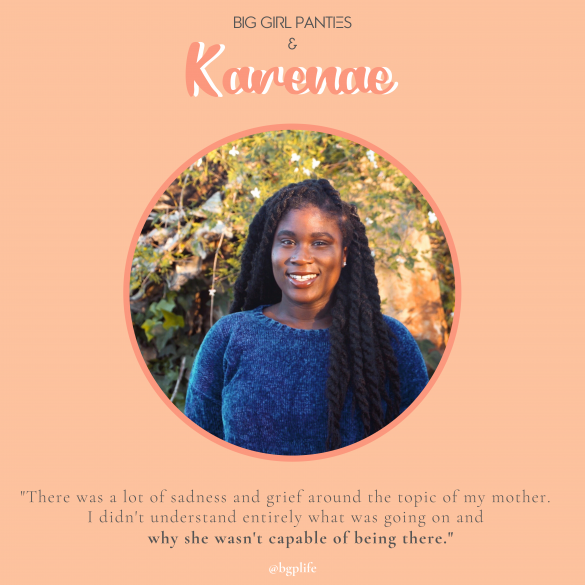 Today we're talking with Karenae Brown as she shares her story about being estranged from her biological mom and being adopted as a young teenager. What does it feel like being displaced & never truly experiencing a sense of home? In this chat, we learn about some of the challenges that Karenae faced as she and her younger sister tried to become accustomed to their "new normal" with a new, adoptive, white mother. We get real about cultural disparities, her emotional state throughout the teenage years, & current relationship status with both her biological and adoptive mom. I hope you enjoy this powerful discussion about Karenae's ongoing journey to healing.
Do you have a message for today's guest? Or do you want to join the Big Girl Panties sisterhood? Connect with us!
Email – info@bgplife.com
Instagram – @bgplife
Facebook – @bgplifeblog
Website – www.bgplife.com
Thanks for tuning in today!
Love,
LXX