Christmas will never be the same. I think of the simplest things, like the red shirt my mom would've worn with a pair of jeans, and maybe some nice earrings, as we gathered around our dining room table. I think of my nana coming to the house along with my cousin to complete the day. I think of my whole family finishing Christmas lunch and then gathering around to play Monopoly. I feel like we rarely played but on Christmas it was a given. These fuzzy yet simple memories will always be treasured in my eyes.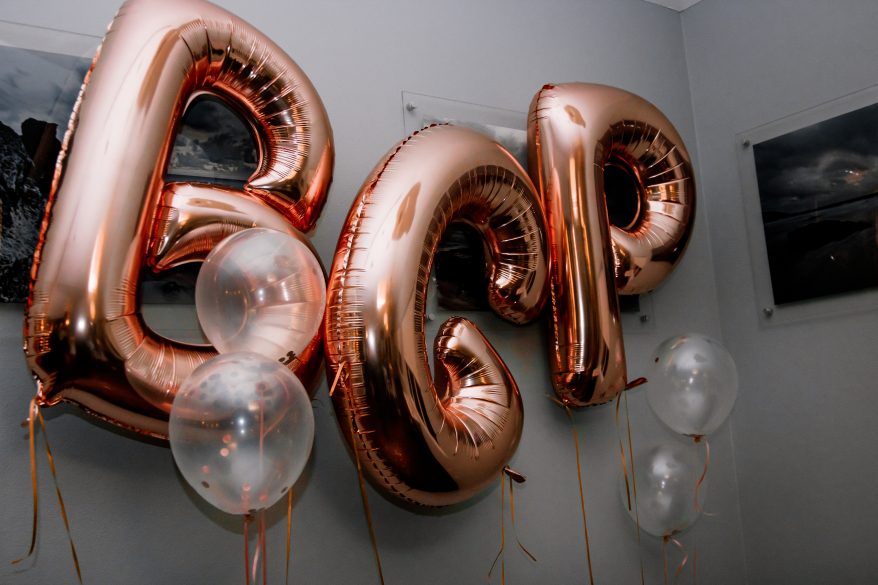 What about now? What are the treasured memories we'll hold onto from the present moment?
Christmas 2020 will be one for the record books. This year alone has been unmatched. I reminisce on a few of my holiday memories from years past, but I can't help but think of you, the reader of this piece. We've all lost something this year haven't we? We're all grieving change of some kind, whether it be big or small. My heart goes out to any and everyone that is celebrating the holidays this year without loved ones. Those words may not mean much because they're just words, but know that you have people out there thinking of you.
What could I possibly say to make things better? Or less difficult?
Well, absolutely nothing truthfully. Except that you're not alone. There's so many others around you who have their own tales of missed loved ones whose presence in the same club may offer the slightest bit of comfort. Those who feel it, know it, right?
I remember when we first lost my mom, it felt like there was a giant elephant in the room at Christmas. It was painfully obvious that things were different. We still had beautiful moments and honored her where we could; placing a beautiful ornament on the tree just for her was one way we did this. But it was just different.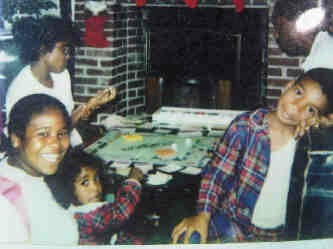 I think the biggest thing that made it difficult was the expectation. I carried such expectation for Christmas that it left a sour taste in my mouth every year. I think that's where we go wrong after we lose loved ones, or anything for that matter. I think we carry a secret expectation to help bring us through and make it all better. And we should free ourselves from that.
For the most part, this year has gone in the complete opposite direction that any of us thought it would. If you're grieving the loss of a loved one, allow yourself to feel that loss shamelessly. Collectively, we've lost the way we operate as a society. We wear masks everywhere. The thought of being in a large group is frowned up. People have lost jobs. People have lost their lives. Feel your losses shamelessly. It's okay to do that.
The good news is that you won't always feel the same heavy burden of your grief. No, I cannot say that you'll never feel sad again. Any relationship of major significance will always hold meaning in some way. And when you think of those important relationships, it's okay to become emotional. We're not robots. It means that we care. There is no set timeline for your grief. But at some point, when you complete the emotions behind these losses, our grief starts to sting a bit less. We naturally want to incorporate other activities or thoughts that bring us joy into our lives.
One of my favourite traditions as of late is BGP Christmas. This year will only be the 3rd celebration, but the meaning behind it makes me want to do it every year. It's a party for myself, and those that love me, to be present for our losses. It says 'hey, I've gone through loss in my life, and that really sucks, but I want to enjoy my Christmas too.' Well you read between the lines to know that part, but really, it's an event for us to just be there for one another. It's that simple.
This year our event will be totally virtual. I originally had big plans to incorporate different elements to make the 2020 event pop. But alas, pandemic woes. Our event will be exactly what it's meant to be on that day. I want us to be present for each other. I want to share Christmas memories. The good, the bad, the ugly. I want to wear a Christmas sweater as I sit in my living room and wear red lipstick that my mask isn't going to mess up. I want to hear about the recipes that you're going to (or would have) made on Christmas Day. And I want to hear about what outfit you think your loved one would've worn to Christmas lunch or dinner if they were still here with us this year.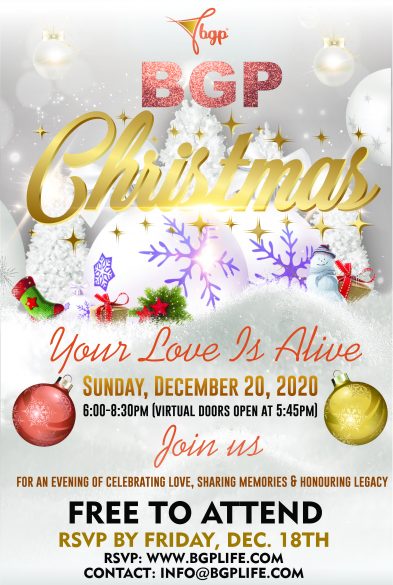 I hope you'll join me. You can RSVP here.
And remember, no expectations. Just show up as you are.
Lots of love and prayers to you this season.