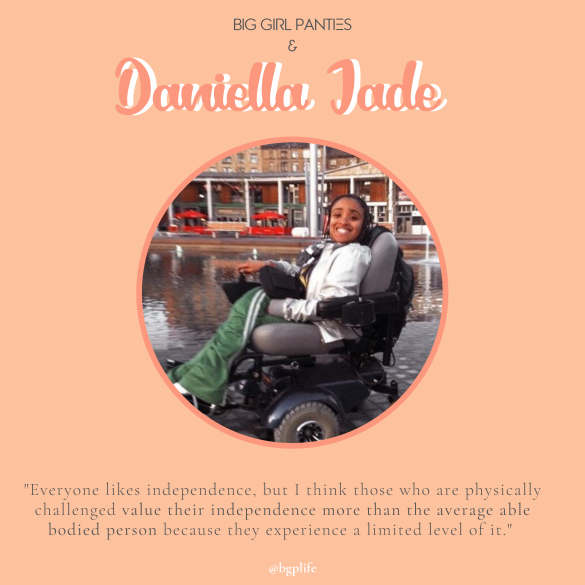 Episode Length – 30 minutes
For today's episode, we are chatting with Daniella Jade Lowe as she shares a bit about her life being born with Spina Bifida and Hydrocephalus. Originally from Bermuda, and currently living in the U.K., Daniella Jade opens up about what it was like growing up on the island as a wheelchair user, challenges that she's faced trying to find employment after university, and the work she's starting on Disability Advocacy through her blog 'The View From Where I Sit'. Tune in to today's episode to find out what it means to Put On Your Big Girl Panties from Daniella Jade's perspective.
Do you want to connect with Daniella Jade?
Visit her blog – The View From Where I Sit – www.theviewfromwheresit.wordpress.com
Connect on Instagram – @theviewfromwhereisit28
Learn more information about Spina Bifida and Hydrocephalus – www.shinecharity.co.uk
Support WindReach Bermuda – www.windreachbermuda.org
____________
Do you want to join us in the Big Girl Panties Chat Room on August 5th? – RSVP here
Let's connect between episodes!
Email – info@bgplife.com
Instagram – @bgplife
Facebook – @bgplifeblog
Website – www.bgplife.com
Thanks for supporting the movement!
Love,
LXX